The best wood for furniture will meet the fundamental factors of longevity and durability. Furniture plays an important role in interior decor. Every family or homemaker desires to beautify his/her residence.
Whether you need the best wood for bed or maybe best wood for chair, this article will assist you in deciding the right option. Let us discuss five kinds of wood for manufacturing Indian furniture.
Teak wood – Best wood for furniture
What is Teak wood?
Since long time, teak wood for furniture has been purposely considered, which is why we see intact old artifacts. Teak is a deciduous tree, which lives for centuries. The heartwood of the tree is yellowish. The wood possesses a leathery smell in the beginning. Teak wood contains high amounts of oil in the fabric of its structure.
That is why teak chairs have great strength and durability. Besides, it also delivers amazing workability, tight grain, tensile strength, smooth surface, among other characteristics. Consequently, these features are key to ideal furniture. Teak tree grows the largest in Southeast Asia. Teakwood is a hardwood. Experts call teak as 'King of Timbers'.
Properties of Teak wood :
Teak looks yellow-brown, which gradually becomes darker brown over time. The surface of the wood has a luxurious sheen. And, the texture is fine as well as coarsely grained. Also, the grains are evenly distributed with rare knots in between. Teak wood furniture makes sure your house gleams in the eyes of the visitor.
Teak is a heavy wood and that is why carpenters use it to make teak chairs, which need the ability to withstand pressure. Therefore, teak wood for furniture makes a feasible option.
Teak wood is resistant to termite and other decay. Because of the oil content, it is self-protected from other infestation, fungi, and mold.
With great workability, teak is easily cut, bent and shaped according to the design of specific furniture. The wood is known for commendable dimensional stability: it does not change its shape by any external pressure. Hence, it is not only best wood for chair but also best wood for bed.
Uses of Teakwood :
Carpenters use Teak wood for making furniture elements of house decor. Teak wood furniture ranges from basic internal furnishings to the external high-end objects like ships and fences. Teak rules the market, carpenters, and interior designers.
Experts recommend teak for weight and pressure bearing objects like beams, joinery, window frames, flooring, panels, among others.
Merbau or Kwila wood – The Perfect Choice
What is Merbau wood?
Merbau tree appears large and sturdy, with its trunk growing to the greatest width of two feet. The height of the tree grows until 60 meters. Just like Teak wood, the presence of oil further strengthens the structure. Merbau timber is a sole competitor to Teak, in the market.
This wood is also known as Kwila wood, among the other regional names of this best wood for furniture making. Merbau tree is known as 'God's tree'. Considering the divine character, the wood has been especially used to produce furniture pieces like doors, chests, chariots, decorative windows, pedestals, etc. of temples. That is why Kwila wood is also known as 'holy wood'.
The Merbau tree grows in many parts of southeast Asia, like India, Srilanka, Indonesia, and Malaysia, the Pacific Islands, Africa, and Australia. In Malaysia, they call Kwila as Malaysian Vengai wood.
Properties of Merbau Timber :
Merbau wood looks yellowish-orange, which further deepens to reddish-brown. The wood possesses coarse texture with even and interlocked grain. The oil content delivers a qualitative luster to the wood. In some kinds of wood, there are yellowish spots between the grains.
Merbau wood has a strong resistance to decay, termite, rotting, and infestation. Thus, Kwila is the best wood for making chairs.
Being a dimensionally stable wood, Merbau timber has great tensile strength, withstanding pressure, and high density. These features make this timber as an eligible material in the market. You will select the best wood for bed, if you pick Merbau timber!
With great workability of the wood comes amazing results in the manufacturing of furniture. The procedures like sawing, bending, turning, and buffing are easily practiced on Kwila wood.
Uses of Merbau wood :
Just like teak wood furniture, carpenter uses Merbau to construct window frames, doors, beds, and chairs. Amongst all these, Merbau timber is especially known for flooring. With high-density and 12 percent moisture content, it is suitable for the construction of floors, which observes maximum pressure at homes and commercial spaces.
Furthermore, carpenters use Merbau to manufacture musical instruments, beams, and other decorative objects. Owing to its density and hardness, it is the best wood for making chairs.
Sheesham – Qualitative Substitute
What is Sheesham wood?
Sheesham is known as Indian rosewood. The deciduous forest of Sheesham mostly grows in the Indian subcontinent and Southern Iran. The tree grows at an altitude of 3000 feet. Moreover, it grows maximum to a height of 30 meters. Rosewood sustains for 22 long years. The trunk of the tree grows to the maximum diameter of one and a half meters.
Although it does not match the standard of Teak and Merbau, the experts recommend well-seasoned Sheesham for home furniture. Sheesham furniture requires special maintenance. Instead of expensive counterparts of Teak and Merbau, budgeted Sheesham will deliver a beautiful look to your house.
Properties of Sheesham wood :
Sheesham, a hardwood, is available in different colors with varying genus they belong to. However, they are darker brown with uniformly aligned grains. Sheesham is a hard, durable, high-density, and strong wood. Most importantly, the wood has a long life.
The wood is resistant to dry-wood termites and decay. This helps in maintaining the longevity of the decor objects. Today, Sheesham has made its position in best wood for furniture making.
Because Sheesham does not warp or split, it offers great workability. Priced lower than teak, it is, therefore, a better substitute to manufacture creative furnishings like lampshades, decorative cabinets, chests, storages, etc.
Sheesham wood furniture needs special care because it might lose luster when exposed to sunlight. The furnishing requires regular waxing to sustain the natural sheen.
Uses of Sheesham wood :
Sheesham is less hard as compared to Teak and Kwila timber. Thus, designers use this wood to make lattice windows, dining sets, chairs, placemats, plywoods, veneers, and other furniture objects. Moreover, Rajasthani musical instrument, called Kartal, is manufacture from Sheesham.
Sal wood – Ancient Indian tree
What is Sal wood?
Sal is one of the most popular trees in India. The tree grows on the banks of the Yamuna river in Bengal, Assam, Himachal Pradesh, Uttarakhand, and Nepal. In ancient times, as mentioned in the scriptures, Gautam Buddha was born and had died under the same tree. The Sal tree grows maximum at a height of 35 meters. And, the diameter of the trunk grows up to one and a half meters.
Furthermore, this wood-tree has several other names like Shala, Shakhua, Sakher, etc. It is an evergreen tree in rainy areas, while it is a deciduous tree in drier areas.
The pores of the Sal wood contain resin. This resin serves for many medicinal purposes like treating dysentery, diarrhea, skin infections, and works as an ointment. The Sal leaves are famous for preparing paan, Indian snacks, and organic plates called Patravalli.
Properties of Sal wood :
Sal wood ranges from light to dark brown in its appearance. An over-exposure to sunlight affects the shade of the wood. Also, it can develop cracks. Therefore, experts do not recommend Sal wood for exterior décor.
Sal is 25 to 30 percent heavier than Teak. That is why it is not possible to build those Indian furniture objects, which requires excessive decorative elements or carving.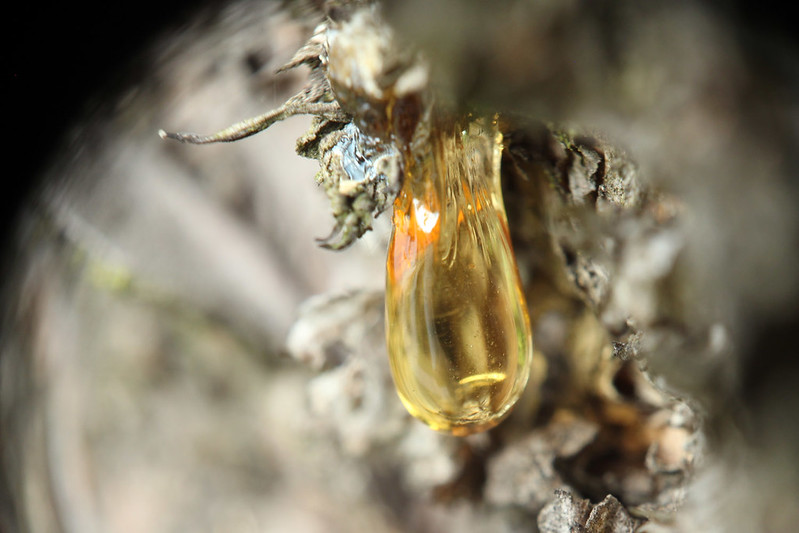 Sal wood has a commendable capacity to withstand cold temperatures. Hence, carpenters prefer this wood to build houses, structures, doors, windows, and flooring in the mountainous areas.
Being a resinous and durable wood, it is resistant to pests, termites, white ants, and fungi. If you are living in a colder climate, Sal is the best wood for making chairs. The natural resistance to heat will deliver great warmth to the object.
Uses of Sal wood :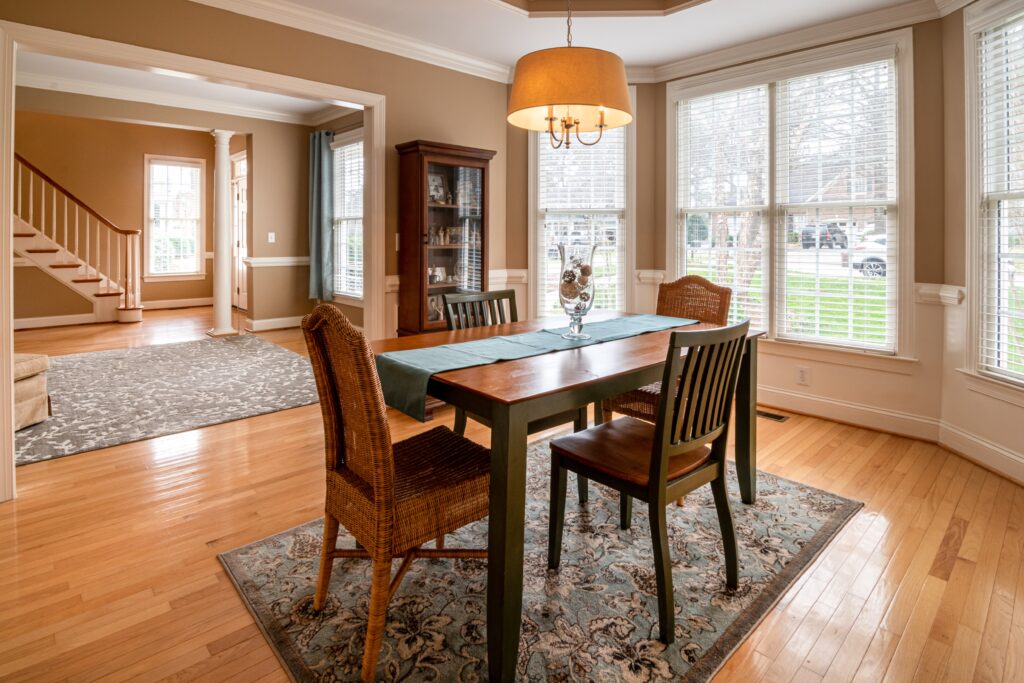 Cheaper than Teak and other qualitative woods in the market, technicians have used Sal to make the body of the truck. Carpenters use Sal to construct window sills, frames, chairs, kitchen cabinets, and other large objects in houses and offices.
Deodar – Wood for Colder Climates
What is Deodar wood?
Deodar is an evergreen coniferous tree. Deodar belongs to the Cedar native. The Deodar forests generally grow in the Himalayan territories, which comprise Kashmir, Himachal Pradesh, Uttarakhand, Arunachal Pradesh, etc. The tree tapers at the top while their branches droop. It tends to deteriorate at a temperature below than -25 degrees.
They need colder climates to effectively grow and cultivate. Also known as Devdara, the term means 'wood of Gods'. Cultivated in Himalayan regions, they associate with several Indian mythologies like epics and mythic narratives, which mentioned sages living and penancing under Deodar trees.
Properties of Deodar wood :
The Deodar wood has a coarse grain. It possesses beige shade with knots at regular intervals. Deodar wood does not have self-sheen. That is why it needs regular polishing. Deodar is a softwood, which makes it an efficient wood for constructing Indian furniture.
The wood is lesser heavier than other qualitative woods like Teak and Merbau. Therefore, Deodar is not an appropriate wood to manufacture load-bearing objects like chairs and tables. However, due to budget option and with clever tricks you can opt Deodar timber to make a qualitative lower seating. This eventually poses Deodar as best wood for chair.
Deodar is an aromatic wood. The technique of Aromatherapy uses Sal oil. The anti fungal properties deliver the essential longevity for home furniture. Deodar wood holds the capacity to sustain in colder weather. Therefore, carpenter use Deodar to build houses, flooring, and windows in hilly regions and areas with lower temperatures.
Uses of Deodar wood :
Deodar wood is famous for the construction of houseboats in Srinagar, Kashmir. During the colonial period, Deodar had been utilized to construct barracks, buildings, beams, canals, bridges, and cars. The wood was also used to make rooms for the storage of grains and commodities.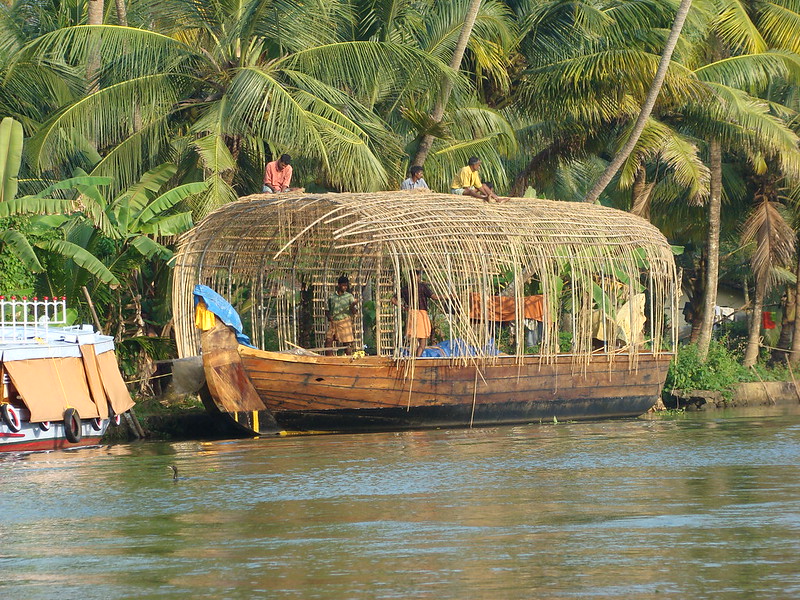 Today, customers, as well as carpenters, prefer Deodar because of its low-cost and excellent external appearance. Customers tend to select Deodar furniture when they are unable to invest in expensive teak chairs or Kwila timber.