Long before wrought iron, cane, and steel entered the picture, wood was the only material that ruled the kingdom of furniture. It still does to a significant part, thanks to its ageless appeal. There is something about wooden furniture that makes it an excellent fit for any home décor style. Whether it is simple or regal, modern or classic, wacky, or classy, it fits all classes. Either your furniture to have smooth, clean lines or elaborate carvings and latticework, nothing beats wood for bringing out the effects. Besides, a house's interior design strategy without hardwood furniture is impossible to imagine.
Dining Table Sets for Families
Mealtimes are more enjoyable when the entire family is together. When your family and maybe a handful of guests visit, a hardwood dining set would be ideal. The timber makes the table and a chair strong, which is essential when you're serving a multi-course meal to your guests. Also, especially if there are children present.
Wooden Beds for Warmth
You can use wooden beds either with big or straightforward design schemes. When space is limited, choose the appropriate bed for your bedroom to make all the difference you need. But remember to consider your home's interior design plan before buying. Moreover, prefer one that allows you to move around freely while also letting you snuggle up peacefully at night. A queen-size hardwood bed with a natural finish would be the best option for a room with earthy tones.
Wardrobe with a Wood Finish
A bedside table with drawers would be ideal for storing anything you might need. Since no bedroom is complete without a wardrobe, getting one in a complementary colour and finish is recommended to keep your clothes and linens. Place a lamp next to your bed for all the late-night reading you'll be doing.
Study Unit Made of Wood
If you enjoy reading or spend most of your time working on your study, it becomes essential to plan its interior thoroughly. A wall-mounted bookshelf would make organizing your books, magazines, files, and CDs much easier. Besides, a computer table is also a must-have for individuals who can't seem to get away from their monitors. It will not only fit all your computer equipment, but it will also leave room for stationery and other goods. Computer tables in various sizes and styles are widely available these days, so choose one that complements your home's interior design.
Accents made of wood
Wooden elements increase the aesthetic appeal of minimalistic and ornamental home interior design concepts, which I find fascinating. Despite its beautiful natural texture, wood appears equally amazing when made in modern, sophisticated, rustic, or quaint fashions.
Wooden-Framed Mirrors
A mirror with a carved wooden frame, for example, would be a wonderful wall design accent for your hallway or living room. It can add to the overall appeal and fitting in nicely with your interior design.
Grilles on Wood Windows
Wood windows with grilles are the way to go if you want to stay true to your home's historic appearance. Grilles have a mediaeval style that blends perfectly with your rustic décor and replicates or generate split light.
Fireplace
It is your opportunity to go all-out rustic. Install a hardwood mantle and surround it with stone or brick to make it look inviting and warm. Furthermore, by upgrading the rustic app, you may make this the main gathering spot in the house.
Front Door in the Craftsman Style
Even before you enter your home, you should begin your rustic home experience. A Craftsman-style entrance door completes the look of your rustic home. The elaborate wood entry door style immediately gives it a warm, welcome air. Glass panels and additional sidelight panels are common on craftsman doors, giving them a unique look.
Wall with Wood Panels
Today's wood walls differ from the panelled walls of the 1970s and 1980s. Wood panels can be used as an accent wall in any room and can improve the look of your home. Shiplap, pallets, and planks are all alternatives for a wood panel wall, and they're one of the most conventional methods to make your home rustic.
Now, let's see timbers that make the best home furniture ideas.
Teak
Teak is a deciduous tree with the Latin name Tectona that can reach a height of 40 meters (130 feet). Teak trees should be at least 40 years old to yield the best wood for furniture making, but new technology has made it possible to harvest good grade wood from trees as young as ten years old.
It is one of the world's most expensive mass-produced timbers. Indonesia is the world's biggest producer of Teak, and its economic importance has aided in the continuation of replanting programs.
Oil Benefits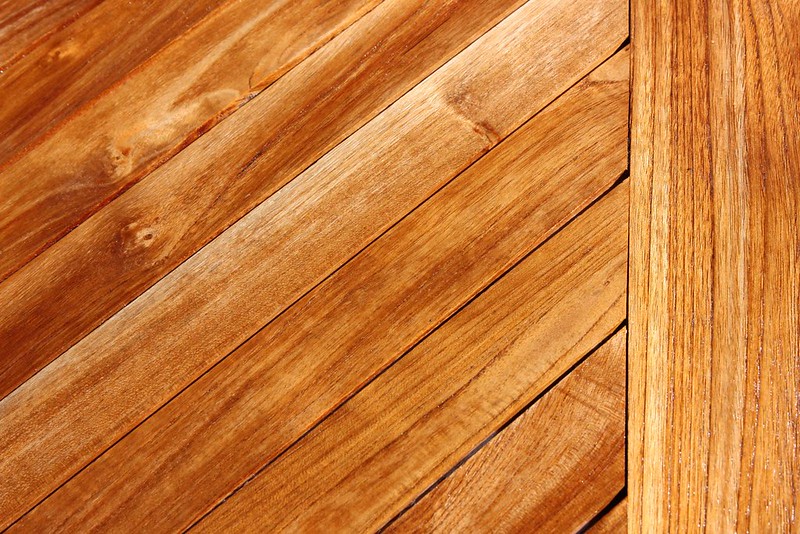 Teak has high oil content, making it extremely weather-resistant and providing good flexibility. It makes it an excellent choice for garden furniture and boat decks, among other applications. Another advantage of Teak's high oil content is that it provides the wood with excellent insect resistance.
Teak oil is a mixture of linseed oil, rapeseed oil, and other seed oils and vegetable oils. It does not include Teak oil, contrary to popular misconception! Teak oil contains natural oils that nurture and protect the wood, making it suitable for internal and external use.
Teakwood benefits
Teak wood's harvest comes from mature teak trees. This wood's inherent character is already strong. Hence, it will withstand harsh conditions and treatment. You can stack heavy items on your teak wood table, and it will still be alright.
Simply wiping is sufficient. The stain will only require additional treatment with baking soda and warm water. It is the best advantage of teakwood.
Because it is so powerful, it will be useful when you have a large group of people over. It will keep solid if you have a large teak wood table and chairs, and everyone is sitting there eating and possibly mistreating it. Hence, it is considered the best wood for furniture.
Its intrinsic strength and durability already contribute significantly to its excellence. As a result, we may not need to repair everything but perform a thorough cleaning once a month.
Best Teak wood Type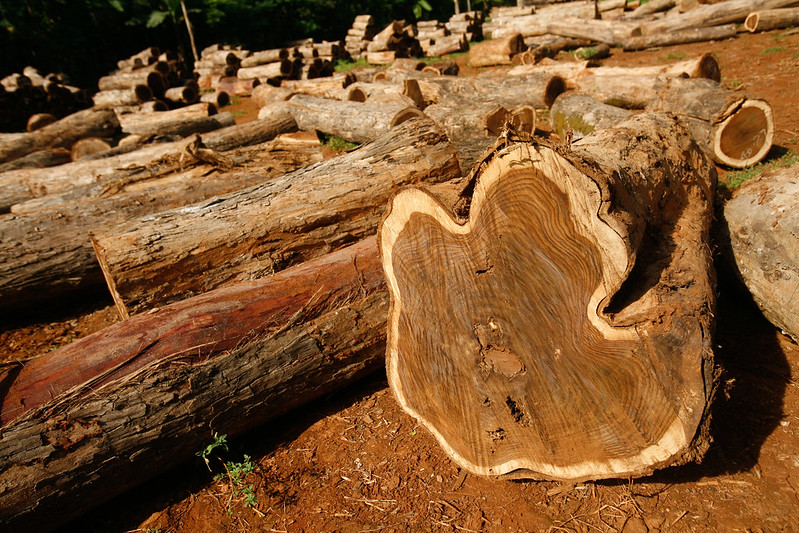 Burma / Teak wood from Burma
Burma teak is a popular name for a type of Teak native to Myanmar or Burma and has grown for more than 50 years. It is one of the nicest teak wood variants available, with a golden hue teak wood colour, attractive wood texture, and teak tree oil inside.
Merbau/Kwila wood
Merbau wood is one of the most used woods in the furniture business.
Merbau wood is different from its Teak and Oak contemporaries by a range of features. Merbau sawn timber is revered as "God's tree" and is used to build temple doors, chariots, and other sacred architecture. As a result, the wood is referred to as "Holy Wood." Not only does the wood look great, but it also meets the demand for high-end furnishings in both the home and the business.
Advantages of Merbau wood
Kwila timber is a remarkably strong material. It's not as hard as other local hardwoods, but it's easy to look through and work with. It means you won't have to put in a lot of effort when it comes to planning and laying your Merbau decking.
Merbau wood is one of seven hardwoods that have usage approval in bushfire-prone areas around Australia. It will not effectively explode into flames.
Merbau timber is a beautiful wood that retains its colour for much longer than many other species. Many people believe that its attractiveness only improves with age. In addtion, it has an interlocking grain arrangement and ranges in colour from brown to reddish-brown.
Suitability for Outdoor Use
Kwila wood is well-suited for outdoor use, as it is classified as Class 1 for above-ground use, making it an excellent choice for decking. It is extremely stable and has a low shrinkage/development rate.
You can make up many ideas through the timber for your wooden furniture. Make sure you keep it simple yet classy!