Teak wood is the most valuable timber in India. They can withstand the worst of the weather. In addition, the durability of wood prevents metal rusting and provides stability. And, it does not wrap when exposed to humidity or changes in temperature. Farmers plant Teak when the seedlings or clones are four to six weeks old. Although Teak is exceptionally cultivated in South Asian countries, the South American version is worth knowing!
What is South American Teak?
The South American Teak is highly strong and water-resistant wood. Also, it is similar to African teaks. The natural oil content in South American Teak wood keeps termites and pests at bay. Because of excessive exposure to sun and rain, the teak color changes over time. South American Teak wood comes in different colors like honey golden, brown, red, white, and pale yellow.
Panama Teak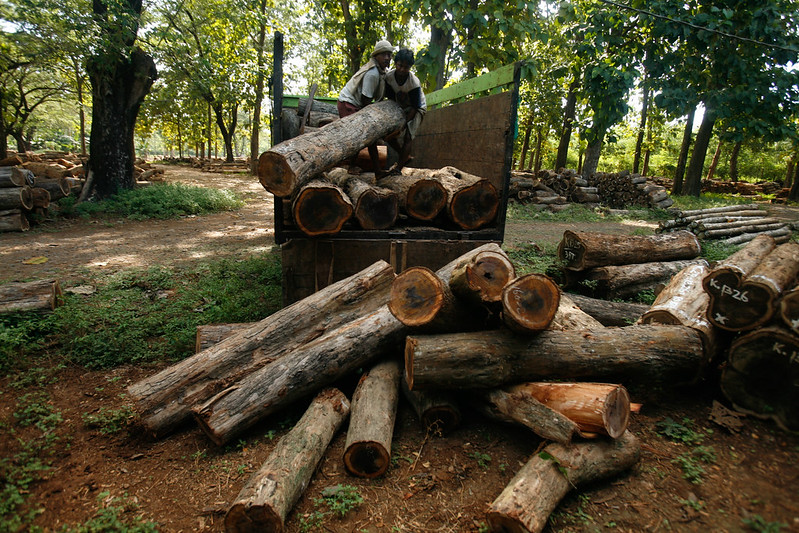 Panama Teak is a tropical timber plantation. Many carpenters use Panama teak wood for building boats and decking. They primarily use Panama wood for furniture, as it is highly durable. The qualities of Panama Teak are excellent. They are waterproof. The surfaces of the wood are particularly smooth and thick. Furthermore, Panama Teak wood is highly resistant to insects, rots, termites, fire, and water.
Most of the Panama teak wood suppliers are Business to Business (B2B) suppliers. Although Panama teak wood suppliers are available at various places, the good ones deal in the best-seasoned timber.
Brazil Teak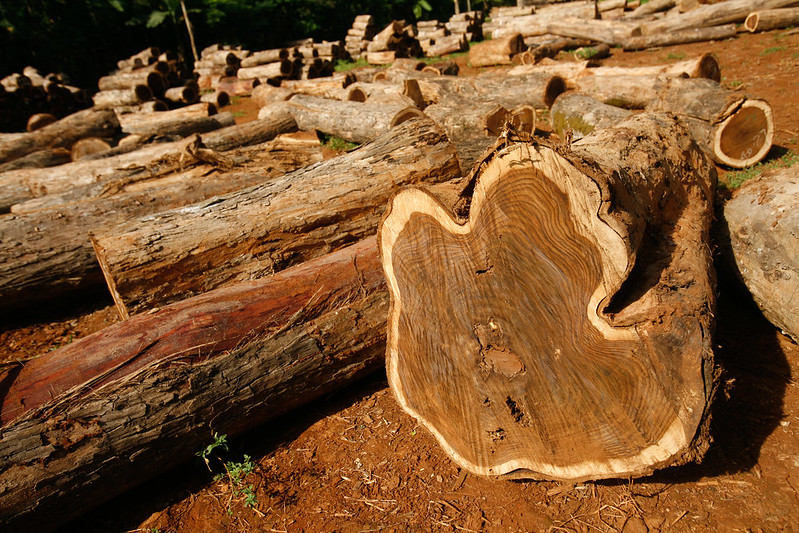 Brazilian Teak contains a high amount of oil content. It is water-resistant and durable. The production of Brazil Teak wood is based on the selection from the best trees. In addition, Brazil Teak wood has smooth edges, termite free, weatherproof, dependable, finished surface, and long life. Brazil Teak wood qualities make it extensively useful in creating various furniture and heavy items. Due to unique properties, the demand and export of the Brazil Teak wood have been progressively successful.
Brazil Teak wood trade happens in China, Argentina, India, Italy, Holland, Hong Kong, Iran, and Chile. In India, Brazil Teak wood price varies, low to high, depending on region and quality.
In the Indian market, GCM Brazil Teak wood is the topmost available quality. It exports from Brazil to New Delhi. Furthermore, oil content and polish enhance Brazil Teak wood quality.
Colombia Teak
Colombia teak wood is high-strength, beautiful, aesthetically tough, and durable. The country has great topography and ideal climatic conditions for the growth of Colombia teak wood. The Colombia teak wood quality has assisted in developing free trade zones. Moreover, it has availed varied trade-tax benefits.
The fertile soil of Colombia produces the best Colombia teak wood quality. Besides, the high tensile strength, workability, and oil content level up the Colombia teak wood quality.
Colombian Government demands sustainable forestry initiatives since the late '90s. It included particular varieties of hardwood trees, notably Tectanus Grandis, also known as teak. These reasons by the Colombian Government resulted in reforestation of about 4 million acres across the country. In this measure, 1.2 million acres of land is designated to hardwood forestry. Almost 10,000 acres of land cultivate teak plantations.
Nicaragua Teak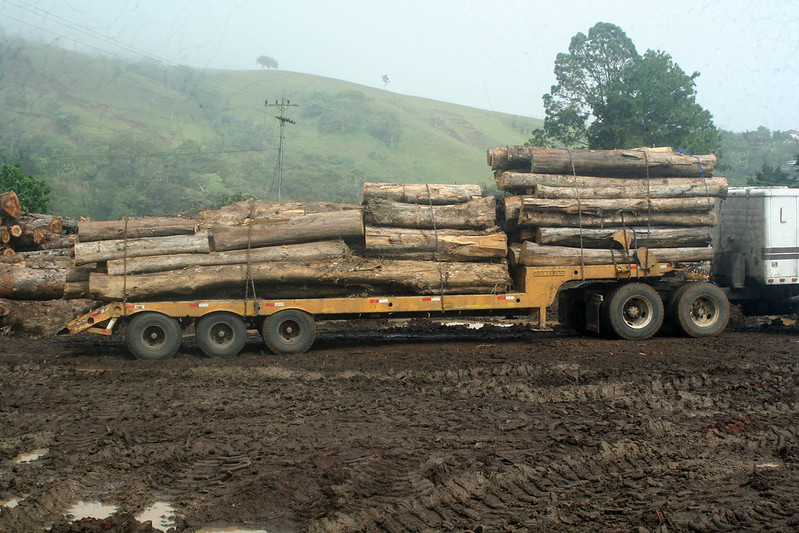 Nicaragua, in South America, is an ideal place for Teak investment. The durability and beauty double the rate of this wood. Nicaragua teak wood possesses all the general teak wood properties. The well-seasoned timber is used for high-end manufacturing products. Moreover, Nicaragua teak wood is best for the production of boats.
It is usually used to make decks. The Nicaragua teak wood is resistant to rot. Hence, it is ideal for building boats. Nicaragua teak is a hardwood tree. At a ripe and tender age of 3 years, Nicaragua teak wood develops multiple resistances.
Nicaragua teak wood is resistant to fire, rots, termites, and fungus. Nicaragua teak wood takes a 25 year of the harvest cycle. So, the investment is a long term one. Wood-workers use Nicaragua teak wood for building high-end furniture. It is extremely solid and long-lasting. Anything created by this timber lasts for centuries!
Costa Rica Teak
Costa Rica has been one of the most attractive tropical countries in commercial forest plantations. There are various kinds of monoculture teak wood plantations in Costa Rica. Also, it is the first species of this place. Hence, there is hardly any competition for this timber.
After three years, the trees of Costa Rica Teak are large enough to shade out. Thus, they require huge space. The tree requires excellent drainage and rich soil. Besides, the wood requires a dry season for three months. Also, the weather of the location is apt for its enriching and stable growth. This teak wood is weed-free.
Wood Traders and processors supply teak directly from plantations. This makes Costa Rica teak suppliers trustworthy. Besides, India Mart is an ideal Indian portal, too. Costa Rica teak suppliers make sure that the best quality of teak is available at the tip of our fingers.
Honduras Teak
Honduras forests are naturally diverse. Mostly, Honduras Teak wood serves the domestic market. Besides, Honduras Teak is a Sawn wood, which primarily trades over the borders. 32% of Honduran Sawn wood is exported. Honduras Teak produces only 1.5 to 2.5 cm of SAP and has a colored Heartwood. In addition, the furniture industry rates Heartwood teak as Grade A teak.
Honduras Teak has dimensional stability, silicon content, anti-bacteria, decay, and insect resistance. Hence, wood users enjoy premium performance. Thus, Honduras Teak functions well in all kinds of weather. Also, their unique oil content and natural cell structure allow them to perform efficiently in humid climatic conditions.
This trait of Honduras adds to the dimensional stability of teak wood. They possess a high content of resins, phenols, and terpenes. Hence, Honduras wood does not require any particular kind of maintenance.
El Salvador Teak
El Salvador Teak wood is brown and round. The primary supplier of El Salvador teak wood is Alibaba.com. South American manufacturers export El Salvador Teak wood to the north and east of America, apart from other regions.
Carpenters use El Salvador Teak wood to make broom handles, furniture, and doors. Wood Traders in El Salvador carry out harvesting, processing, and production of products. From broom handles to high-end cedar, El Salvador teak wood is the best wood for the furniture industry. El Salvador wood traders are now expanding the export globally.
Guatemala Teak
Carpenters use Guatemala Teak wood to construct decks, doors, marine projects, bathrooms, and others. Eco-friendly, in nature, it is most famous for lumbers. Furthermore, Guatemala Teak wood possesses striking wood grain, water-resistant qualities, and durability.
Guatemala teak wood is warm and pale. With an exposure of Guatemala Teak wood to UV rays and rains, the color changes. It has a texture of honey golden color. As Guatemala Teak wood weathers, the honey golden color changes to silver-grey patina. Moreover, it does not affect strength.
To maintain the original honey color of the teak, Teak protector comes as a savior. A teak protector or cleaner brightens the wood. Besides, it helps to maintain the original color of the teak wood.
Ecuador Teak
Ecuador Teak possesses good moisture content, and termite, and temperature resistance. Carpenters use teak wood for constructing window frames, window shutters, and other furniture. The wood had beautiful color and high strength. Therefore, Ecuador Teak is one of the most beautiful teak woods. More than a century ago, this teak was introduced in central and south America. The oil layer on the wood makes it resistant to pests, sun, and rain.
Despite adverse climates, the protective oil layer maintains the color of the teak. European countries use Ecuador Teak wood for constructing roofs and interiors of luxurious boats. Besides, wood is salt resistant. In Asia, this timber is used on floors and carving furniture. And, the US uses for carpentry and floors.
Due to the rapid growth of south American teak plantation, its timber has become famous for furniture and wooden utilities. The qualities of the wood are the reason for its worldwide export. India witnessed a rise in accepting south American variety. It may differ in a few properties but is equivalent to south Asian Teak in strength and functional purposes.