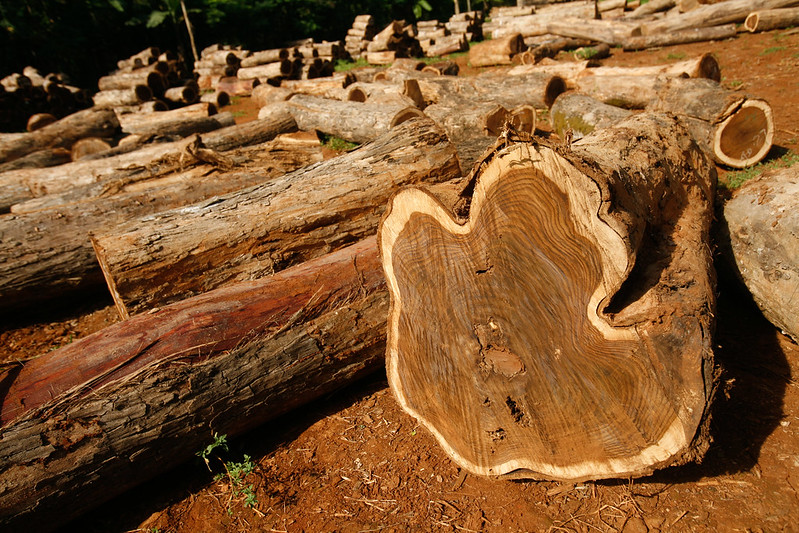 SUDAN TEAK QUALITY :
Quality of Sudan Teak goes from dense slow-grown forests, where each tree is rich in resin and deep color. These exceptional characteristics make this Sudan Teak equal to the best sorts of Asian Teak that are usually used for yacht decking.
This industry is takes a major use of teak wood excelling both in technical characteristics and production quality. Teak is the business standard for the marine boat building industry
Legendary durability and beautiful grain makes it ideal material for yachts and boats. Also teak is used in automobile industry for dash-boards of classic Mercedes Benz S series cars.
SUDAN TEAK PROPERTIES :
Origin – India, Burma, Thailand, Vietnam. Also teak is widely planted in many other tropical regions, including West Africa, the Philippines, the tropical zone of America and the West Indies.
The sapwood is yellowish or whitish, sharply marked off from the golden-brown core, sometimes with darker stripes. Wood is oily to touch. External environment makes teak darker. Large and heterogeneous grain.
The average wood density about 41-55 lb/ft3 when dried. Teak wood is moderately easy to work with hand tools as well as on the machines.
Handling causes severe blunting effects on the cutting edge from moderate to strong, but acute sharpening tools wood give a benign surface, averagely glued immediately after cutting or grinding.
SUDAN TEAK HISTORY :
Teak trade has more than a thousand years history. There is a great demand for wood in the world market because of its qualities such as durability, strength, attractive appearance and stability to variaety of atmospheric conditions.
It is ideal for shipbuilding as it does not rot. Teak furniture has been very popular in the XVIII-XIX centuries in Europe.
For the last 10 years Russia started using teak for swimming pools and saunas furnishing, as well as for boats and yachts decoration.
FEATURES OF SUDAN TEAK:
Dense, hard and high durability wood, resistant for rot and insects (especially for termites)
Straight grain orientation; curly gain is very rare.
Cellulose makes up about 43% of the wood, the lignin content – 30-39%. In parenchyma of the outer part of kernel teak contains up to 5% of rubber. Unusually high rubber content causes dull luster, sticky oil and water repellent properties, resistance to acids and high durability of wood.
Easy to work, but can cause severe blunting on edged tools because of silica in the wood contents.
MAIN INDUSTRIES THAT USE SUDAN TEAK:
Indoors work: flooring, furniture, window frames, interior decking
Yachts and boats building (especially deck).
Garden furniture and outdoors working, where needed durability and resistant for weather conditions.