Ten tips on How to treat wooden furniture
Wooden furniture is often passed from one generation to another. If the wood is of the best quality, then the furniture lasts for a lifetime. Thus, it is a treasured heirloom. In India, best wood for Furniture is Teak wood, Rosewood, Salwood, Shisham, and Kwila wood.
The best quality of wood is also susceptible to scratches. Also, it might change color due to climate change. When you purchase wooden furniture, enquire about the cleaning areas. Besides, do read instructions about how to clean wooden furniture at home.
Dusting
A dusting of the timber furniture helps in removing airborne particles that may have formed a filmy layer on the surface. Dust causes airborne particles that cause scratches on furniture. Dust is also the cause of harmful allergies like asthma. So, it is better to dust your furniture frequently. While dusting, use a soft cloth or cotton material t-shirt or microfibre or diapers to avoid any damages. Wash your dusting cloth on a regular basis as most of the dirt remains on the cloth. Follow a proper regime of dusting. Most importantly, do not litter or place the dusting cloth on another piece of furniture.
Cleaning Wood
How to clean wooden furniture at home? Usually cleaning wood with water is avoided but just dusting isn't enough. Some sticky spots need cleaning which may cause serious damage to furniture. After dusting, dip a cloth in mild warm soap water and wipe the wooden furniture. Do not directly apply water to the wood as it can be oversaturated. The best wood for Furniture which does not need regular maintenance is Teak wood, Rosewood, and Satin wood. These are expensive but saves your maintenance time.
Remove water stains
Water stains can be eradicated by applying non-gel toothpaste and rubbing it with a soft cloth. This will lift the stain. If the stain is stubborn, then mix baking soda and toothpaste of equal amounts and dry with cloth. The best timber for furniture for water-resistant is White Oak and Teak wood. They are long-lasting woods and are even resistant to moisture, decay, crack, rot, and insects. Cedar, the best timber outdoor furniture, is also a water-resistant wood. It lasts more than 20 years. Other water-resistant timber outdoor furniture is Redwood and Bald Cypress.
Quick Dry
You need to dry wood immediately after cleaning with water. Rinse and dry the wood with a smooth cloth. Water can rot the wood. If you live in a humid environment, wooden furniture will have the same effect. It is better to dry the wood quickly and remove all dampness.
Cedarwood, Redwood, and Cypress are the best timber for furniture as they are naturally rot-resistant and often preferred timber outdoor furniture. The wood of these timber furniture is immune to insect and fungal pests.
Wax
Some furniture has a wax protective coating but these age and needs re-wax. For the protection of timber furniture re-coating, the wax is important. Apply the coat of wax on the furniture surface and set it for 20 minutes. Do not allow the wax to settle for more than 20 minutes. Remove excess wax with a soft cloth till the surface becomes smooth to touch.
Apply Polish
After some years, due to cleaning and all, the polish of the furniture wears out. The old polish is gone and your furniture will look old. Re-applying polish will change the look of your furniture. Just deep two tea bags in boiling water. Let it cool at room temperature. Take a soft or cotton cloth, wring in the tea until it is damp. Then apply to your furniture. This will polish your furniture, making it look brand new. The tannic acid in tea helps in maintaining the wood and brings it's shine back. Sheesham is the timber for furniture that takes up polish very well. Also, it gives a good sheen to floorings.
Oil Dry Wood
How to treat wooden furniture if the wood becomes dry? Sometimes furniture will become over-dried and you might have to oil it. Use an appropriate cleaner and apply it on the wooden surface. Then apply oil on your furniture and let it soak into the wood for about 15 minutes. If you apply a protective coat, then let it settle on furniture for at least 24 hours.
Fix Scratch
Apply pigmented polish and the furniture will look like it never had any scratch. For light scratch, you can fix it by applying a mixture of water and alcohol. Rub it with a damp rag. Then apply commercial scratch remover. If the scratch is deeper, use a wood filler or fill it with wax. Also, a tip to consider: keep your hands tidy.
Environmental damages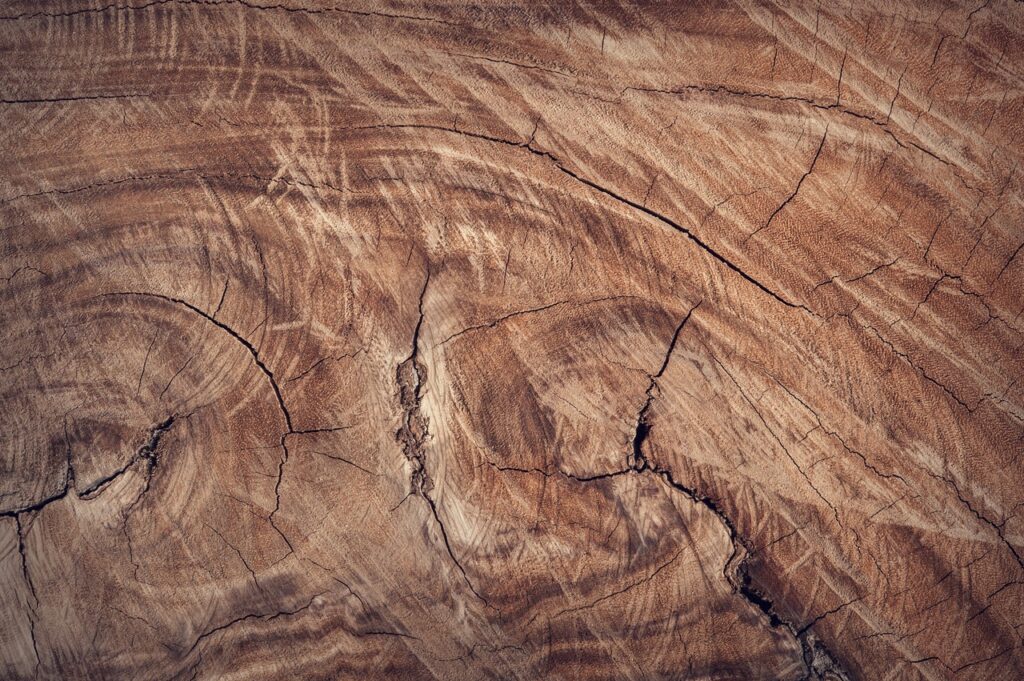 How to treat wooden furniture from environmental damage? Due to climate change, wood can lose its original color. Other environmental factors like sunlight, heat, or heavy rain can wreak havoc on your wooden furniture. The placement of furniture is important. Like, do not place it in front of uncovered windows or near the fireplace. Also, where the light falls or heat comes and damages the wood. The furniture quality becomes dull and fades.
Fix Wear and Tear
Even if you take the best care of your furniture, it can still sustain a few injuries. You can use liquid polish to hide abrasions. This will also restore the inherent beauty of the wood. But this is a temporary solution to fix minor damage. If the damage is extensive, but you are not ready to repair or re-furnish it then painting the damaged pieces is a good option. It will give new life for some more years. White Cedar is timber for furniture that sorts out normal wear and tear. It is very durable and resistant to termites, decay, and insects.
Conclusion
Keep your Timber furniture clean and dust-free. Perform regular cleaning and maintain your timber furniture. Avoid water usage near wooden furniture and fix scratches regularly. Maintaining furniture shine for years is only possible when you polish it on a regular basis. Besides, it also saves them from changing climatic conditions. Furniture might lose its original color due to climate change. So, choosing the best timber for furniture is important to sustain original color and resistant to varied damages. The best wood for Furniture like Teak and Kwila once maintained will not need your attention for a lifetime.